Our Providers
Blue Harbor Dermatology offers a wide array of services in medical, surgical, and cosmetic dermatology. Dr. Belasco is also conversant in Spanish and works alongside his colleague, Christine Meejung Belasco, Advanced Practice Nurse Practitioner. Christine is fluent in English and Korean. Together, Kevin and Christine Belasco have a mission and commitment to superior care in all areas of medical care for their patients.
In addition to services in medical and surgical dermatology, Blue Harbor Dermatology offers cosmetic services such as Botox/Dysport and fillers injections, a variety of Laser Services, chemical peels, acne extractions, and cosmetic removal of unwanted moles, warts, and other growths of the skin.
Contact us today to schedule an appointment with Dr. Kevin or Christine Belasco.
---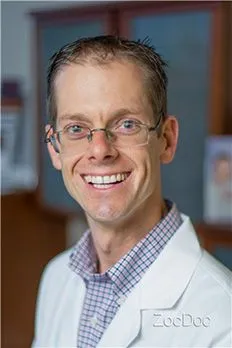 Dr. Kevin T. Belasco, DO, MS
Board Certified Dermatologist
Dr. Kevin T. Belasco has fostered a lifelong interest in dermatology due partially to his fascination with the skin as a window into the body. His journey in becoming a Board Certified Dermatologist began upon receiving a BA in Molecular, Cellular, Developmental Biology from the University of California at Santa Cruz . He holds a Master of Science in Pharmacology from the University of Iowa College of Medicine and received his Doctor of Osteopathic Medicine at Touro University College of Osteopathic Medicine. He completed an internship in Internal Medicine at Sun Coast Hospital in Largo, Florida and then completed a Dermatology Residency at Sun Coast Hospital, Nova Southeastern University in Largo, Florida. Dr. Belasco has trained at numerous universities and medical centers throughout the United States, including Memorial Sloan-Kettering Cancer Center in New York City.
When asked, what is unique about your treatment style? Dr. Belasco said, "My treatment style views each patient with a holistic approach understanding that stress of any kind, be it emotional or physical, can be intertwined with organic disease and therefore it is so important to hear, to listen, and to comfort. By doing so, I can best heal others." Dr. Belasco has been published in top medical journals including Journal of the American Academy of Dermatology.
Dr. Kevin Belasco has advanced training in the management of skin diseases including psoriasis. He has lectured throughout the United States, Puerto Rico, and abroad on the topics of psoriasis, acne, rosacea, and skin barrier repair. He has served as a consultant and researcher in clinical trials in psoriasis, acne, and rosacea.
Dr. Belasco has published articles in the fields of psoriasis and is a specialist in the care of patients who require systemic therapy such as injectable biologics and methotrexate for the advanced care of skin diseases.
Whether it's servicing his patients, lecturing internationally, writing publications or enjoying outdoor excursions with his family, Dr. Belasco remains humble and puts people at ease with his smile and personable approach.
Professional Memberships & Certifications
American Academy of Dermatology
American Osteopathic Association
National Psoriasis Foundation
American Osteopathic College of Dermatology
Affiliations
---
Meejung Christine Belasco, MSN, FNP-BC
Board Certified Nurse Practitioner
Christine's cultural background and academic success merge to form her unique treatment style. It includes peacefully listening to each patient while passionately solving their problems. She communicates a realistic outcome, in an honest and empathetic way. "The favorite part of my job is the ability to get to know so many people and help them," she says.
Christine received a Masters in Nursing at SUNY(State University of New York) at Stony Brook, NY.
When asked why she decided to specialize in the dermatology field, Christine answered, "I was inspired to pursue dermatology from my fascination with the skin being a window into the body." She defines healthy skin "as skin that is loved and cared for properly by its owner-moisturizers, sun screens, proper bathing."
Christine has special interest in Cosmetic Dermatology, especially Laser Treatments for many conditions, including acne treatments, acne scarring, skin rejuvenations, skin tightening, scar revision, facial and leg veins, and laser hair removals. She also has special interest in clinical trials, of which we are performing many clinical trials for dermatology at our clinic with the Principle investigator, Dr. Kevin Belasco. Christine has dual positions as a Sub Investigator and Clinical Study Coordinator for many clinical trials. Christine Belasco, MSN, FNP-BC, loves to spend time with family, enjoys traveling and all outdoor activities.
Education and Training
State University of New York at Stony Brook, Masters Degree in Nursing, Family Nurse Practitioner
Professional Memberships & Certifications
American Academy of Nurse Practitioners
American Nurse Credentialing Center
American Nurse Association
California Nurse Association