JUVÉDERM® Collection
JUVÉDERM VOLUMA® XC
VOLUME FOR LIFT AND CONTOUR IN YOUR CHEEKS!
Wrinkles and lines aren't the only signs of aging. Over time, age-related volume loss can cause the cheeks to flatten and the skin to sag. JUVÉDERM VOLUMA® XC is designed to add volume to lift and contour the cheek area.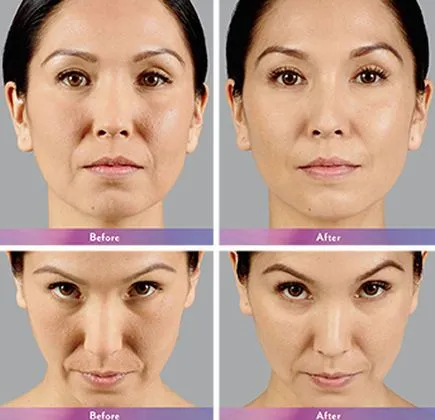 JUVÉDERM VOLLURE™ XC
Smooth YOUR PARENTHESES LINES!
JUVÉDERM VOLLURE™ XC is proven in moderate to severe facial wrinkles and folds. Aging, genetics, and environmental factors like sun exposure can cause parentheses lines to become more visible. JUVÉDERM VOLLURE™ XC subtly smooths these lines to deliver results that last.
JUVÉDERM® Ultra XC/Ultra Plus XC
Plump YOUR LIPS!
JUVÉDERM® Ultra XC/Ultra Plus XC is the first filler proven to last up to 1 year in the lips. Whether you've noticed your lips thinning over time, or simply want them to be fuller, JUVÉDERM® Ultra XC can give you the natural-looking, long-lasting results you are looking for.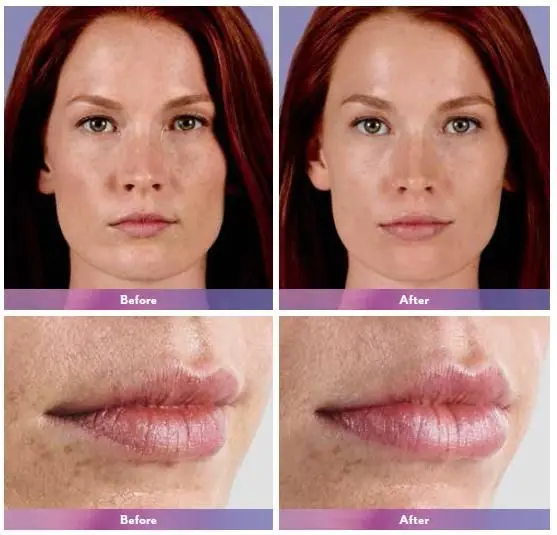 JUVÉDERM VOLBELLA® XC
ADD Subtle Volume TO LIPS AND Soften VERTICAL LIP LINES!
JUVÉDERM VOLBELLA® XC is the first and only filler proven to increase lip fullness and soften the appearance of vertical lip lines for up to 1 year. Some women may wish to add subtle volume to their lips; others may want to soften the appearance of their vertical lip lines. Unwanted lines such as these are often caused by factors such as sun exposure or repeated muscle movement. JUVÉDERM VOLBELLA® XC adds subtle volume to lips and softens the lines around them.
---
FREQUENTLY ASKED QUESTIONS
What is hyaluronic acid (HA)?
HA is a natural substance in the skin that delivers nutrients, helps the skin retain moisture and softness, and adds volume. Each product in the JUVÉDERM® collection of fillers is made from a modified form of HA.
When will I see results?
You will see results instantly.
How long does it last?
Results may last one year to two years, with optimal correction and depending on the formula used.
What are the contraindications?
Do not receive JUVÉDERM® injectable gel fillers if you have a history of severe allergic reactions (anaphylaxis), or if you are allergic to lidocaine or the proteins (Gram-positive bacterial proteins) used to make hyaluronic acid (HA) in JUVÉDERM® injectable gel fillers.